About Us
Heritage Place is a ten-bed secured housing unit registered with the State of Minnesota. It is located next to Cokato Manor, a skilled nursing and rehabilitation facility. Heritage Place offers five semi-private rooms and features a spacious central lounge, dining room as well as an outdoor courtyard for safe and secure outdoor activities. Our specially trained staff provides individualized care in a therapeutic environment.
What you can Expect
Secured environment
Three meals daily and snacks
Full laundry service
Daily activities
24-hour trained on-site staff
Professional Nurse on-call 24/7
Spiritual services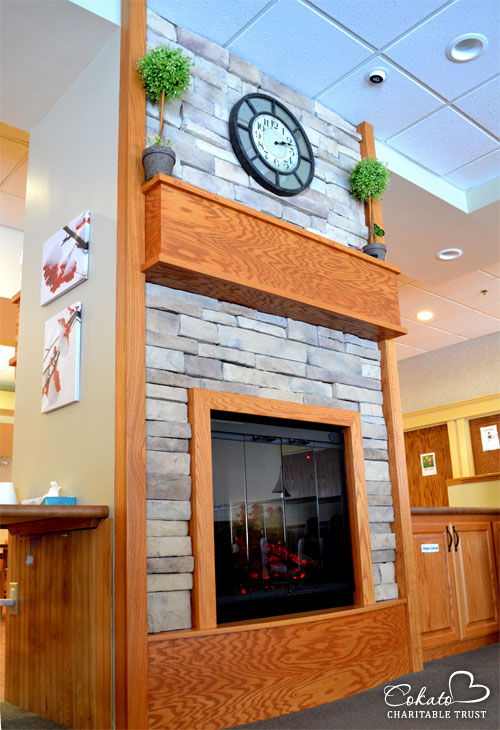 Our Purpose
To provide housing for those individuals not able to stay in their own home, yet who are not ready for skilled nursing care services.
To provide meaningful one-to-one and small group daily social, recreational, and spiritual experiences.
To provide a warm environment where each resident is treated as an individual and where symptoms and personal expressions related to their illness are expected and accepted.
Our Commitment to You
At Heritage Place, we are committed to the belief that each person who comes to live with us is a unique individual. Residents bring with them their own life experiences, memories, challenges, and hopes. We are determined to maintain that individuality and facilitate their ability to achieve and maintain their highest level of independence.
Admission Criteria
The admission criteria is based on the resident's individual need at the time of admission. It is determined after consultation with the prospective resident, their family and a medical doctor.
Signs Memory Care May Be Needed
• Memory loss that disrupts daily life
• Challenges solving problems
• Difficulty completing familiar tasks
• Confusion with time and place
• Losing the ability to retrace steps
• New problems with words, speaking or writing
• Misplacing and losing things
• Decreased or poor judgment
• Withdrawal from relationships
• Changes in mood and personality
Services
• We're proud to offer our resident services to help your loved one live with dignity and choices while still providing help that they may need.
Some of our services include:
• Medication Management
• Personal cares assistance
• RN/LPN visit
• Pharmacy visits
Optional Health Care Services Available At An Additional Charge
• Pharmacy Services
• Physical, Occupational & Speech Therapy
• Physician/ Nurse Practitioner Services
For a complete list of available health care services, please contact the Housing Manager or Nurse Manager